Singapore Premier League • May 13, 2020
Kyoga Nakamura: Fueled by loss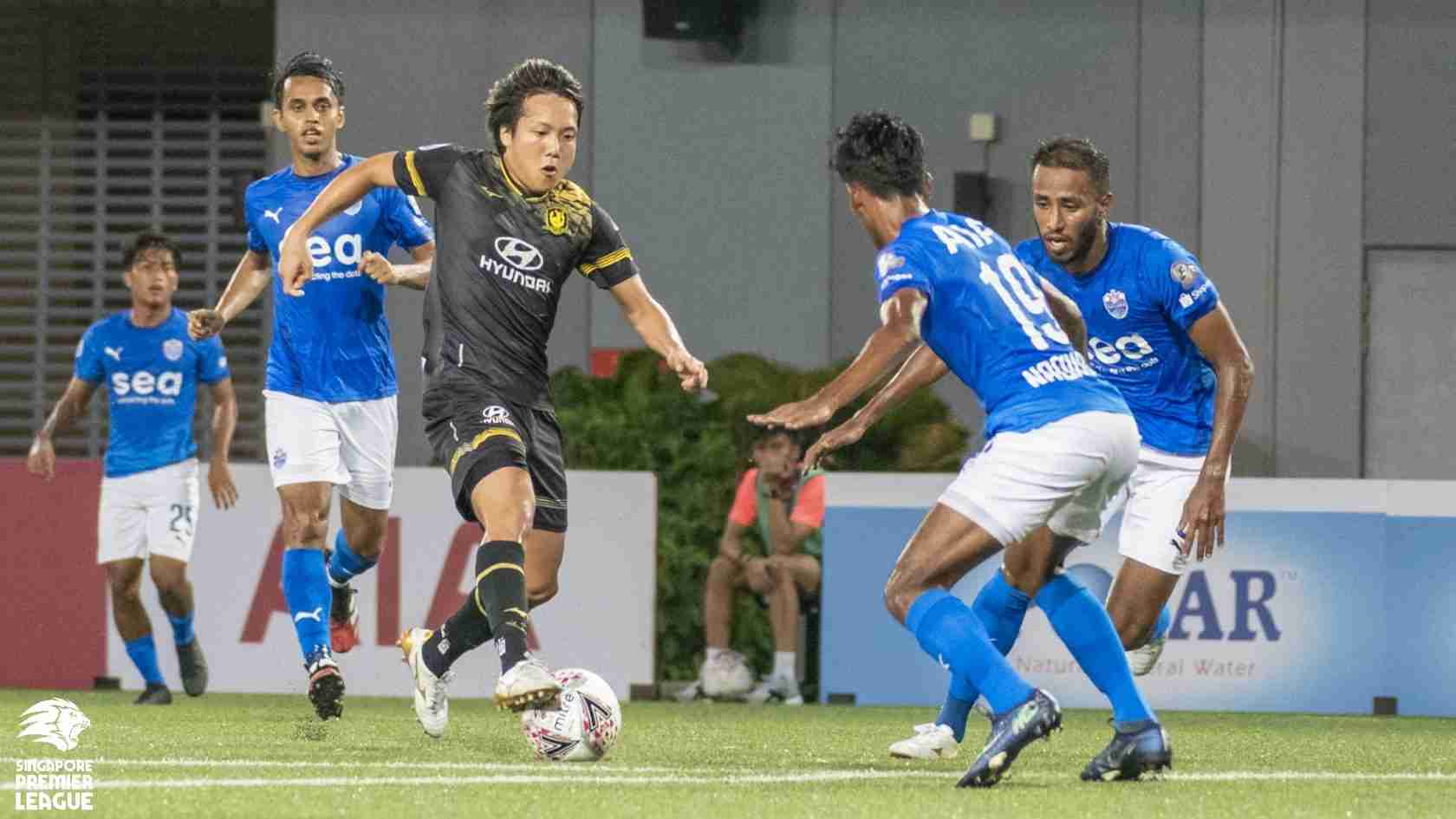 SINGAPORE, 13 MAY 2020 – A jovial character who constantly breaks into a smile and speaks animatedly to make his point on numerous occasions throughout this hour-long interview, Tampines Rovers' Japanese midfielder Kyoga Nakamura possesses a cheerful demeanour that is infectious.
But the 24-year-old's sunny disposition stems from – and belies – not one, but two personal tragedies that he endured in his early years. By the time he was 11, Nakamura was no stranger to loss and adversity.
The first struck in 2006. One morning, a 10-year-old Nakamura found himself inexplicably drawn to the newspapers, which he never had the habit of reading. Flipping through the pages, he came across the devastating news that his best friend had perished in a road accident after being knocked down by a truck.
Just a year later, his six-year-old cousin succumbed to lung cancer.
Depressed, Nakamura "cried a lot" but refused to let grief consume him. Instead, he decided to honour them by realising a shared goal.
"We used to play football together often and both of them had a common dream – that was to make it in life as a professional footballer," he told SPL.sg.
"I knew that they would want me to be happy and to lead my life well. Because of them, I made it a point to always be positive and to smile as much as possible. They would want me to be strong for them – and that was what I did."
The cherished memories of his best friend and cousin continue to fuel Nakamura, who went on to explain the symbolism of his goal celebration.
"Each time I score a goal, my goal celebration will be dedicated to them," he said. "I want them to know that I have never once forgotten about them, and that I am now fulfilling both of their dreams by becoming a professional footballer."
View this post on Instagram
Unexpected world stage
That resilience and determination has served Nakamura well. Having started playing football at four after receiving a ball from his father for his birthday, he went on to join his first professional club – hometown side JEF United Chiba – at 16.
That would lead to one of the highlights of his career. In 2013, Nakamura received his maiden national team call-up, which was to take place on the world's grandest stage – the FIFA Under-17 World Cup.
Selected by Hirofumi Yoshitake as part of Japan's 21-man squad, Nakamura played three out of four matches as the Samurai Blue won all three Group D games before losing 2-1 in the round of 16 to eventual second runners-up Sweden.
That tournament in the United Arab Emirates featured current football stars such as Leicester City's Kelechi Iheanacho, the Golden Ball winner who led Nigeria to the title, Flamengo attacker Gabriel Barbosa, Milan midfielders Franck Kessié and Alen Halilović and Monaco midfielder Aleksandr Golovin.
Recalling the "unexpected" occasion, Nakamura said, "When I heard the Japanese national anthem play in the background while we were on the pitch, I had goose-bumps all over and I felt really proud to be representing my nation!"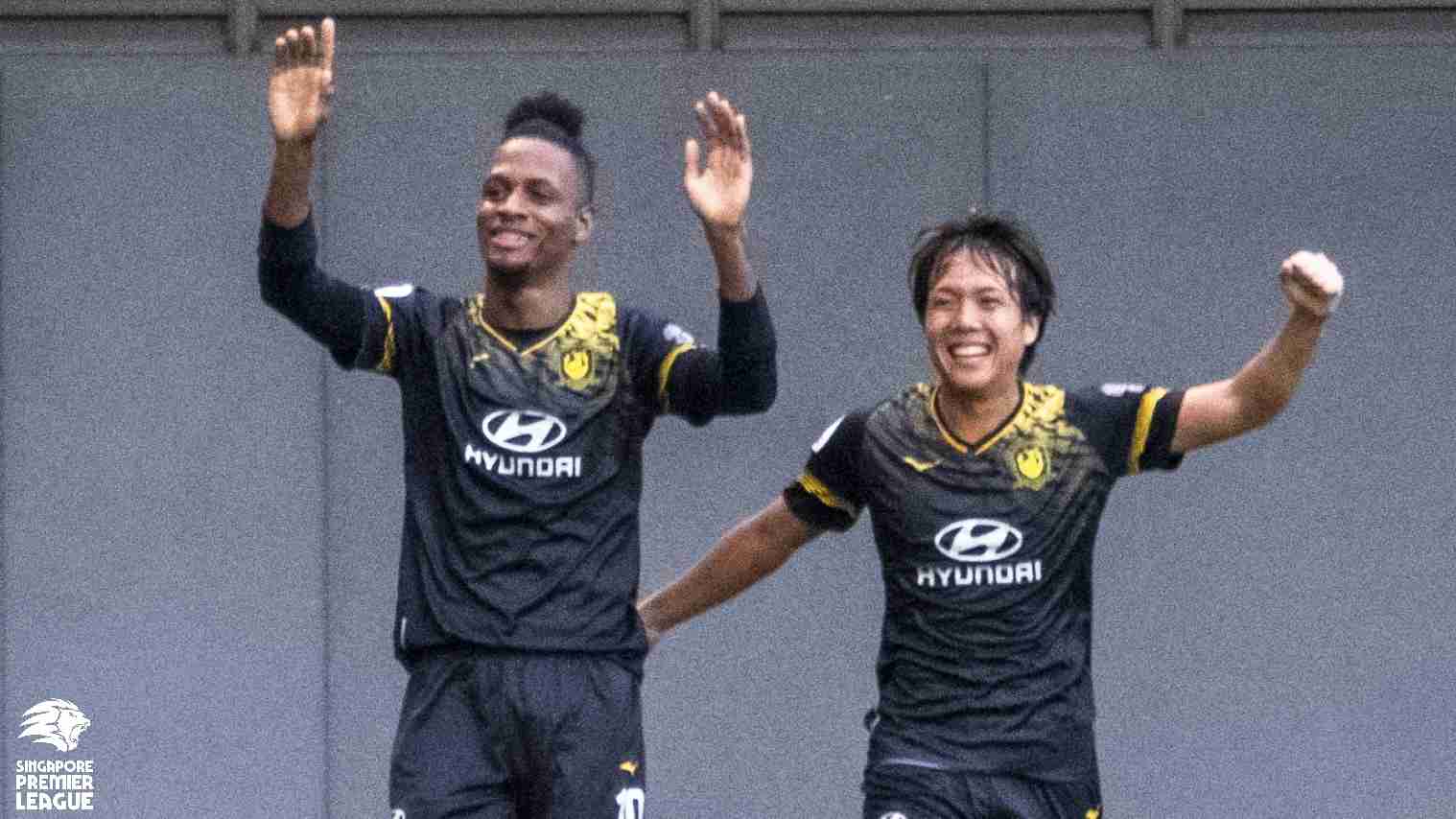 Singapore sojourn
Nakamura continued his career in the third tier when he returned to Japan before making the move to Albirex Niigata (S) in 2019 after catching the eye of Chairman Daisuke Korenaga, who offered him a contract.
While the White Swans failed to retain their Singapore Premier League (SPL) title, he relished his stint as captain and scored a contender for Goal of the Season with a 40-yard lob against Home United (now Lion City Sailors). It was one of seven goals he tallied in the league, five of which were from outside the box.
A self-professed fan of Spanish great and Barcelona legend Andres Iniesta, Nakamura – who started off as a number 10 – now plays in the same position as his idol and loves creating opportunities for his teammates.
The midfield maestro's exploits – he was named in the SPL Team of the Year – led to an approach from Tampines and his subsequent signing for the current season.
Nakamura has picked up where he left off as the Stags lead the SPL table after four games and sit top of Group H in the Asian Football Confederation (AFC) Cup. He enjoys the "very good" team spirit at his new club, which is reflected in their cohesive style of play, and names Jordan Webb as the most impressive teammate and Daniel Bennett their inspirational leader.
His immediate target is to win the league in order to achieve another goal – playing in the the AFC Champions League. Nakamura said, "It has always been my dream to play in the Champions League. I hope that in the future, I will be able to play professional football in the foreign leagues too – hopefully the Spanish Primera Liga!"
Local musings
Nakamura seems to have adapted well to life here and declared local cuisine as one the best he has had, with his favourites being chicken rice, roti prata and Hokkien mee.
Home is a condominium apartment in Tampines and he has been finding ways to keep himself entertained during this circuit-breaker period, such as by working out with his wife, reading books and playing video games.
He is working on improving his English, having taken it upon himself to finish an English book given to him by coach Gavin Lee, and also set up a YouTube channel to showcase his life off the pitch to fans.
"Now I have more time, I can post more videos," he laughed. "Fans might see something (more) interesting about me; this is not just for Tampines fans but also (to help) the SPL (get more fans)!"
Indeed, Nakamura believes that the standard of football here has gradually improved and hopes that more Singaporeans will give local football a chance.
"I can see that the National Team is really enjoying the way they play their football under Tatsuma Yoshida," he said. "The quality of the SPL has also grown over the past few years. I remember watching the SPL back when I was in Japan and having an idea of the standard of football. However, when I arrived in Singapore, the league turned out to be on a different level altogether.
"I know that Singapore has many football fans, just from the crowds that we see from International Champions Cup (ICC) matches. I just hope that more of them can also support the local league and turn up for matches whenever possible. It would mean a lot to us as footballers."