Singapore Premier League • April 27, 2019
Revitalised: How Hougang and DPMM shaped up to be early SPL frontrunners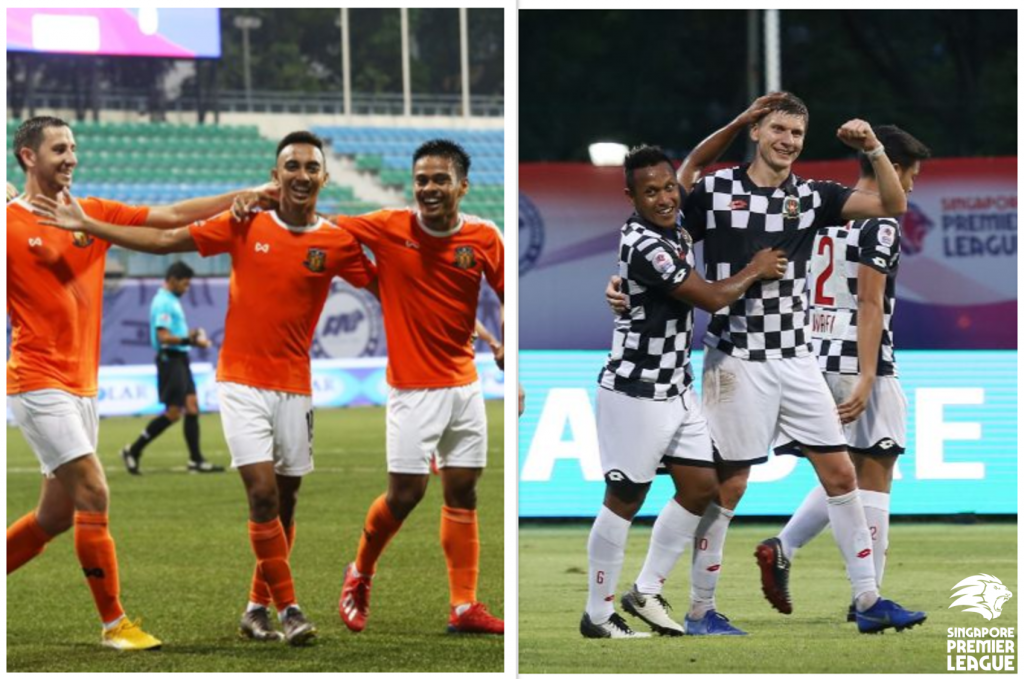 SINGAPORE, 27 APRIL 2019 – Hougang United will probably be happy to not hear about the 2018 Singapore Premier League (SPL) season again.
A 10-game win-less run saw them finish bottom for the second time in four years, garnering just 12 points from 24 games.
Their opponents tomorrow night, Brunei DPMM, did not fare as badly but inconsistency was the downfall of their title challenge and a third-placed finish, 25 points behind champions Albirex Niigata (S), was not good enough either.
But the fortunes of both teams have been transformed this year – as it is, their clash at the Hassanal Bolkiah National Stadium is a tantalising, top-of-the-table one.
DPMM are the only unbeaten team after seven games, while Hougang are just two points behind and have five wins – three more than they had for the entirety of 2018. With 17 goals each, both have the most prolific attacks too.
The situation is quite a remarkable turnaround for the Cheetahs, where quality signings have made a world of difference. Locals like Afiq Yunos, Zulfahmi Arifin, Hafiz Sujad, M. Anumanthan and Faris Ramli, all capped at international level, complemented the return of Croatian attacker Stipe Plazibat in the off-season.
With six goals in seven appearances, Faris has been a coup for Teo, who was appointed on a permanent basis last December.
"We were not the only club chasing him," he told the official SPL website. "We sat down, spoke to him and I suppose he was convinced by the club's direction.
"Last season was not acceptable and it's (squad depth) naturally something that we wanted to work on. With the support from the management, we managed to get the players whom we wanted."
The same case can be made for DPMM. English centre-back Charlie Clough has helped them keep a league-best four clean sheets in seven matches, while Australian playmaker Blake Ricciuto and Belarussian forward Andrei Varankou have accounted for 14 goals.
Adrian Pennock, who succeeded Rene Weber in December, picked the trio from a pool of 18 trialists and they have integrated seamlessly with the local players.
"I chose the three overseas players not just because of their footballing ability, but also because of their personalities," explained the Englishman, who left Barnet in May after keeping them in the National League.
"I knew Charlie will be really good in the changing room with his character and true enough, the local Bruneian players love him."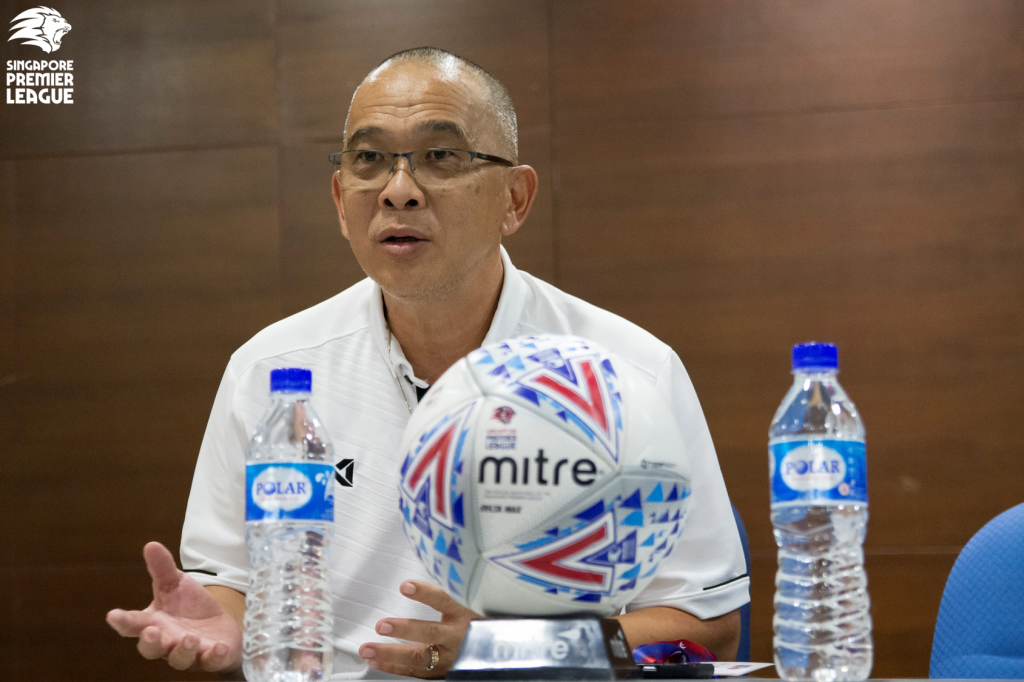 PROPER PREPARATIONS
Solid foundations were laid with tough pre-season training regimes.
Hougang started preparations from late November, with a focus on becoming the "fittest team" in the league.
"We went back to the so-called traditional way of pre-season, with lots of running," Teo said. "It has reaped some rewards so far for us and hopefully this continues throughout the season."
Meanwhile DPMM players went through hill runs as well as electrocardiogram tests and weigh-ins to ensure they came into the season in optimal condition.
"In my experience, it sets them up for the long haul, not just the start of the season," explained Pennock, who spent a couple of seasons as first-team coach at Stoke City during the Tony Pulis era.
"It's also a case of injury prevention. We have a lot more in our legs now; we have not had one muscle injury so far and that's testament to the work we've done."
Clough agrees that the squad have benefitted from the sessions planned by Pennock and fitness coach Lindsay Davis, which included plenty of time in the gym.
"We were told that they were not fit enough and could not see out 90 minutes last season," the 28-year-old said.
"The difference of some players from the first few days and now is scary! We look fit and up for the fight in every game. We have also done lots of shape work as we are playing a new formation, which the local players did not know much about previously.
"With hard work and good organisation, there's no coincidence that we are top of the league and unbeaten."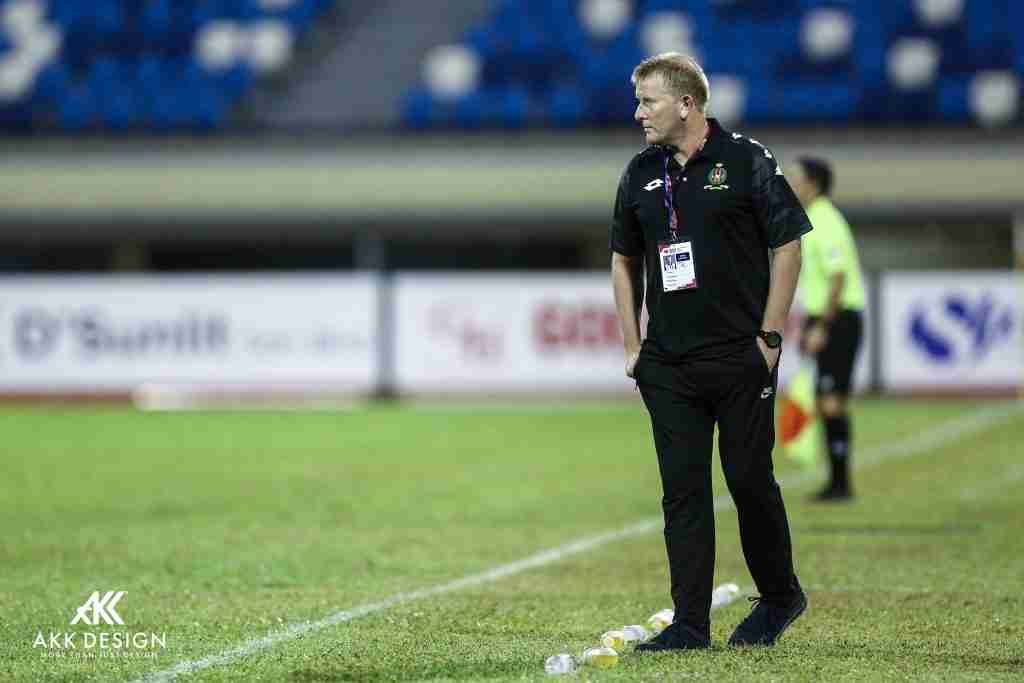 TEAMWORK MAKES DREAMS WORK
Despite the array of stars in the Hougang stable, there are no egos on show, according to Teo.
"You can see the players are now putting the team first instead of themselves and that speaks great volumes," he said. "Stipe is not scoring a lot, but he is helping the team in many different ways and contributing a fair share of defending as well; the same goes for the rest."
Amir Zalani, who has equalled his tally of seven starts from last season and scored twice already, relishes the work ethic.
"We play a high-pressing game most of the time, which is demanding so we (him, Faris and Stipe) just switch positions to help each other," the 22-year-old said.
"It's true that we have quality players but the positive results are due to the effort of every player and our strong desire to keep winning."
It is not too dissimilar at DPMM, where the emphasis is on being well-rounded to get results.
"I want my players to work hard, be organised and mix it up in terms of scoring goals," Pennock said. "We churned out a goal from a 24-pass move (in the 7-1 win against Balestier Khalsa), which shows we can play football. But there are times where I (also) want them to (be able to) win it through a free-kick or through set plays."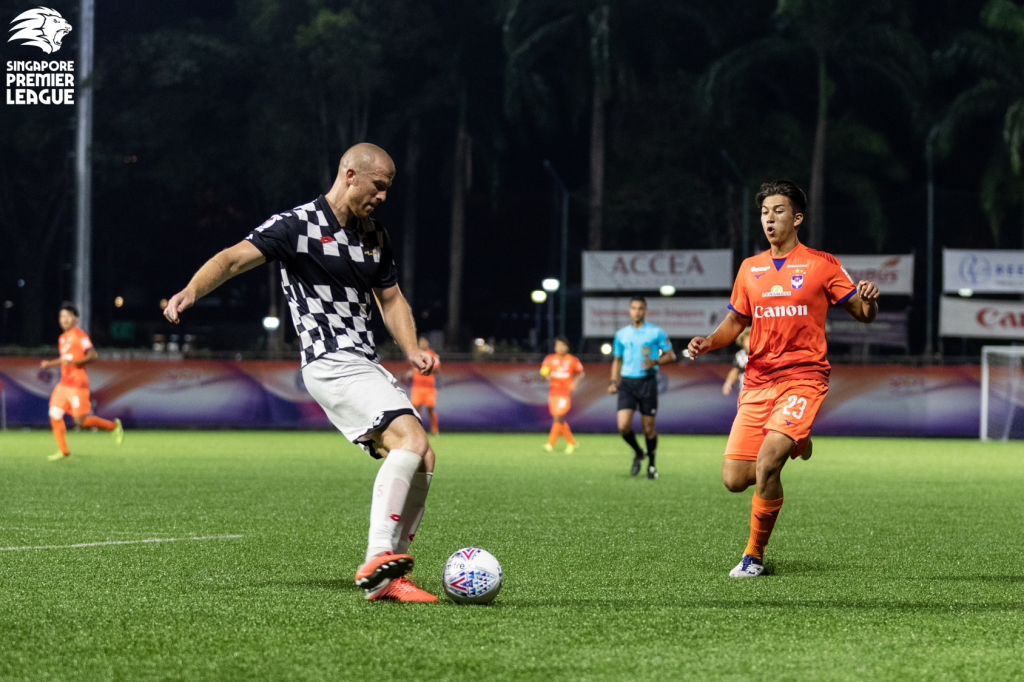 TOP STAKES
On a three-match winning streak, Hougang will leapfrog DPMM to top the table – for the first time since April 2016 – if they trump DPMM.
However, Teo is under no illusions about the magnitude of the task. Since 2012, the Cheetahs have managed just one away win in Brunei.
The hosts are also unbeaten in eight home games and bar 2017 (nine losses), they have never suffered more than four home defeats in a season.
"It's going to be difficult and they are the favourites," he said. "And it's tough for us to travel there just a couple of days after playing Albirex.
"But that does not mean we are going there to lose. We are going to do what we can to get something from the game."
Amir added: "This will be a huge test for us… It will not be easy but I know we are good enough to get the three points!"
Meanwhile, Pennock is keen for his charges to bounce back from a surprise 0-0 draw against the Young Lions.
"We've got that experience of playing a top-of-the table clash when we beat Tampines (Rovers) 2-1 earlier this month," the 48-year-old said.
"Hopefully, we can get the same result but we know it's going to be difficult. They have some very good players and are scoring a lot of goals."
Clough, who played under Pennock at Forest Green Rovers, is more bullish, saying: "We need a response from Wednesday's performance as we were not at the races. We are not worried about any team in this league. We have to do our jobs and we will be more than okay."
TITLE DREAMS
It may still be early days, but the signs are pointing towards one of the most open SPL title races in recent years.
Whisper it quietly though at Hougang, or maybe not at all – Teo claims nobody is entertaining thoughts about winning the club's first ever league crown.
"To be honest, none of us – the players and the staff – are talking about it," he said. "This is something that no one can predict. We are taking it one game at a time and not looking at the table.
"The potential of this team is huge so I just want the players to perform to the best of their abilities in each game. There is still a lot of room for improvement so we have to continue to work hard. The rest, we will leave it to God."
As for Pennock, he is hoping to follow in the footsteps of fellow Brit Steve Kean, who led DPMM to their first and only league crown in 2015.
"Steve won the title here – a fantastic achievement – and it is something that I want to do also," he said. "The players have been brilliant and long may it continue.
"I want to win every game – even when I play pool with the players or when I play with my grandchildren! It will be great to be going into the last few games of the season fighting for the title. But first, we need to keep our feet on the ground and keep enjoying our football."