FAS News Singapore Premier League • November 30, 2020
Singapore Premier League is first in Asia to use SELECT SPORT as Official Match Ball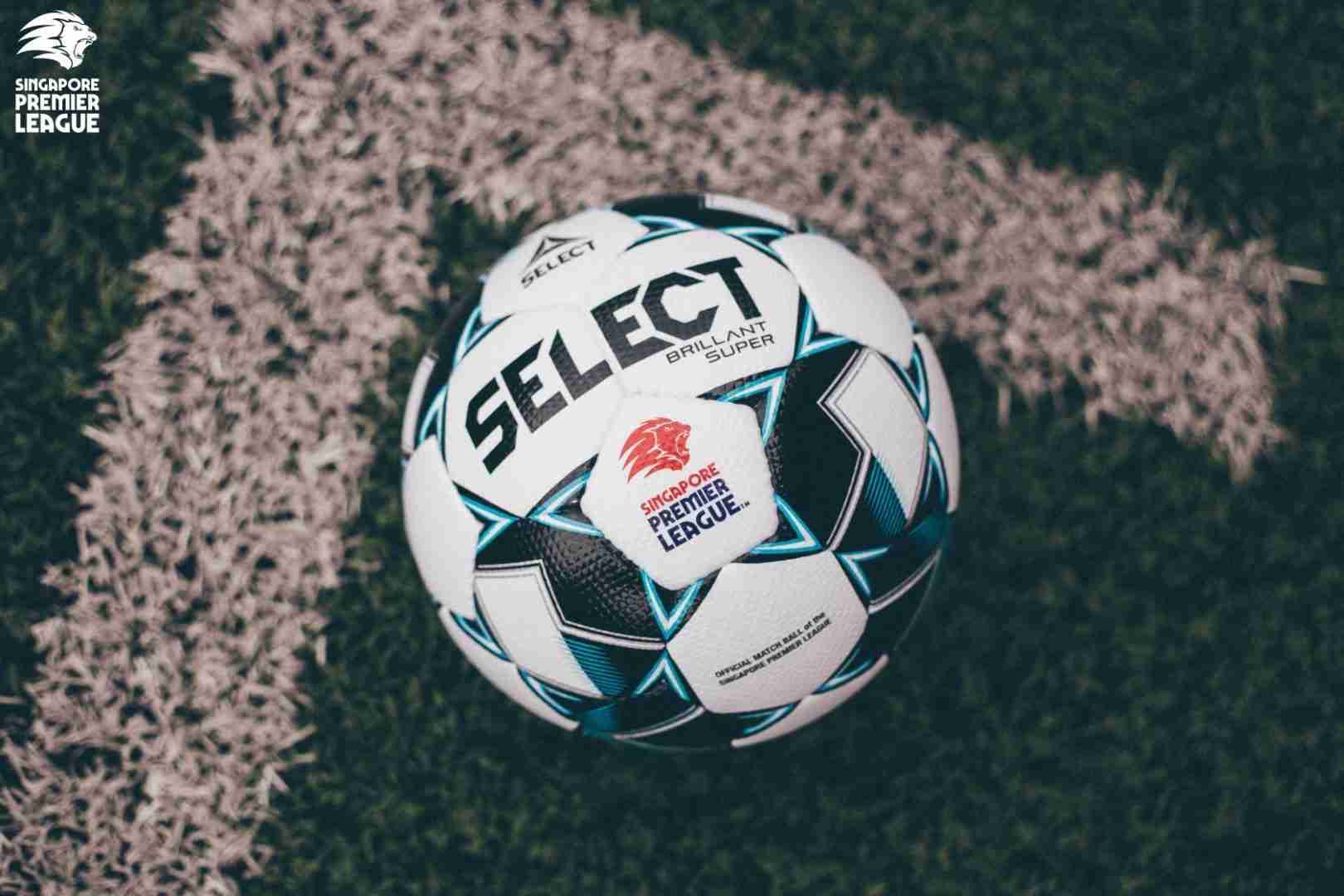 SELECT SPORT's BRILLANT SUPER ball for the 2021 SPL season
SINGAPORE, 30 NOVEMBER 2020 – The Singapore Premier League (SPL) is set to use match balls of the same standards as Germany's Bundesliga and Portugal's Liga NOS starting from the 2021 season, in a landmark partnership with SELECT SPORT.
This comes after the Football Association of Singapore (FAS) announced today that it has agreed a five-year partnership with the Danish company that will see them supply the Official Match Ball for the SPL and Singapore Cup, starting next year.
This makes the SPL the first top-flight professional football league in Asia to partner with SELECT SPORT, a renowned world leader in the manufacturing of hand-sewn balls. Other major leagues to utilise SELECT SPORT match balls are Belgium's Jupiler Pro League, Portugal's Liga NOS, Denmark's Super Liga, Sweden's Allsvenskan, Norway's Eliteserien, Germany's Bundesliga and the Netherlands' Eredivisie (the latter two through SELECT SPORT's subsidiary, DERBYSTAR).

Tampines Rovers defender Madhu Mohana with the BRILLANT SUPER
For all official SPL and Singapore Cup matches in the 2021 season, the BRILLANT SUPER from the Danish company's professional football range will be utilised. A FIFA Quality Pro-certified ball, the BRILLANT SUPER is made with specially developed microfiber synthetic leather that is combined with an optimised three-layer underlining and a Zero-Wing latex bladder, which imparts an improved and more lively bounce. The ball features 32 hand-stitched panels – SELECT SPORT's hallmark – to ensure a stable flight and perfect shape retainment through thousands of kicks. It possesses identical characteristics to the DERBYSTAR ball that is currently used by the Bundesliga and Eredivisie. The colourway of the BRILLANT SUPER to be used in the SPL features a classic white base that is contrasted by strong turquoise and black elements to symbolise the league's vibrancy, and also heighten the visibility of the ball for players, goalkeepers and spectators.

Tanjong Pagar United attacker Suria Prakash with the BRILLANT SUPER
As part of the deal, SELECT SPORT will also provide match balls for other FAS competitions, such as the Singapore Football Leagues 1 & 2, Island-Wide League, Women's Premier League, Women's National League and the Centre Of Excellence Leagues. In total, this ball sponsorship is valued at around S$485,000 annually. SELECT SPORT will succeed outgoing sponsor Mitre, whose partnership ran from 2016 to 2020.
FAS President, Mr Lim Kia Tong, welcomed the partnership and said: "We are pleased to have SELECT SPORT on board for the next five years as the Official Match Ball partner for the SPL and Singapore Cup, where teams will benefit from using a product that is of the same high quality as those in top-flight European leagues like Germany and Portugal. When the league was revamped to become the SPL in 2018, the aim was to develop it into a premium platform and be one of Asia's best.
"Since then, the FAS has worked tirelessly towards achieving that goal and this partnership with SELECT SPORT, a global industry leader with over 70 years of experience, is testament to the growing stature of the SPL over the past three years. Furthermore, all participating teams and players in club competitions under the purview of the FAS will also be using balls from the SELECT catalogue. The fact that this has taken place during the current, uncertain times we find ourselves in also speaks volumes of the value that SELECT SPORT recognises in the SPL. I am certain that all our teams will enjoy training and playing with SELECT SPORT's high-quality match balls and take local domestic league action to an exciting new level."
SELECT SPORT Chief Executive Officer, Mr Peter Knapp, said: "At SELECT SPORT we are proud to partner with the FAS in our first foray into Asia and are committed to providing the outstanding ball quality and innovation that has been our hallmark since being established in 1947. We are trusted by some of the best football leagues in the world, such as the Bundesliga and Liga NOS, and are confident in delivering the same high standards for the SPL and Singapore Cup. This partnership will strengthen our brand position as League's Choice and position in this part of the world, and we are excited to work with the FAS over the next five years."
Peter Lim, Director of Ryudben Sports – the authorised distributor of SELECT SPORT in Singapore – said: "Ryudben Sports is grateful to have the opportunity to contribute to Singapore football with this partnership, which we are certain will help to improve the quality of game play in the SPL, Singapore Cup and all other levels. As a local company, we have been dedicated to uplifting the sport here since our formation in 2012 and this marks another milestone in our journey. We look forward to working with SELECT SPORT and the FAS over the next five years and are confident this will prove to be a successful collaboration."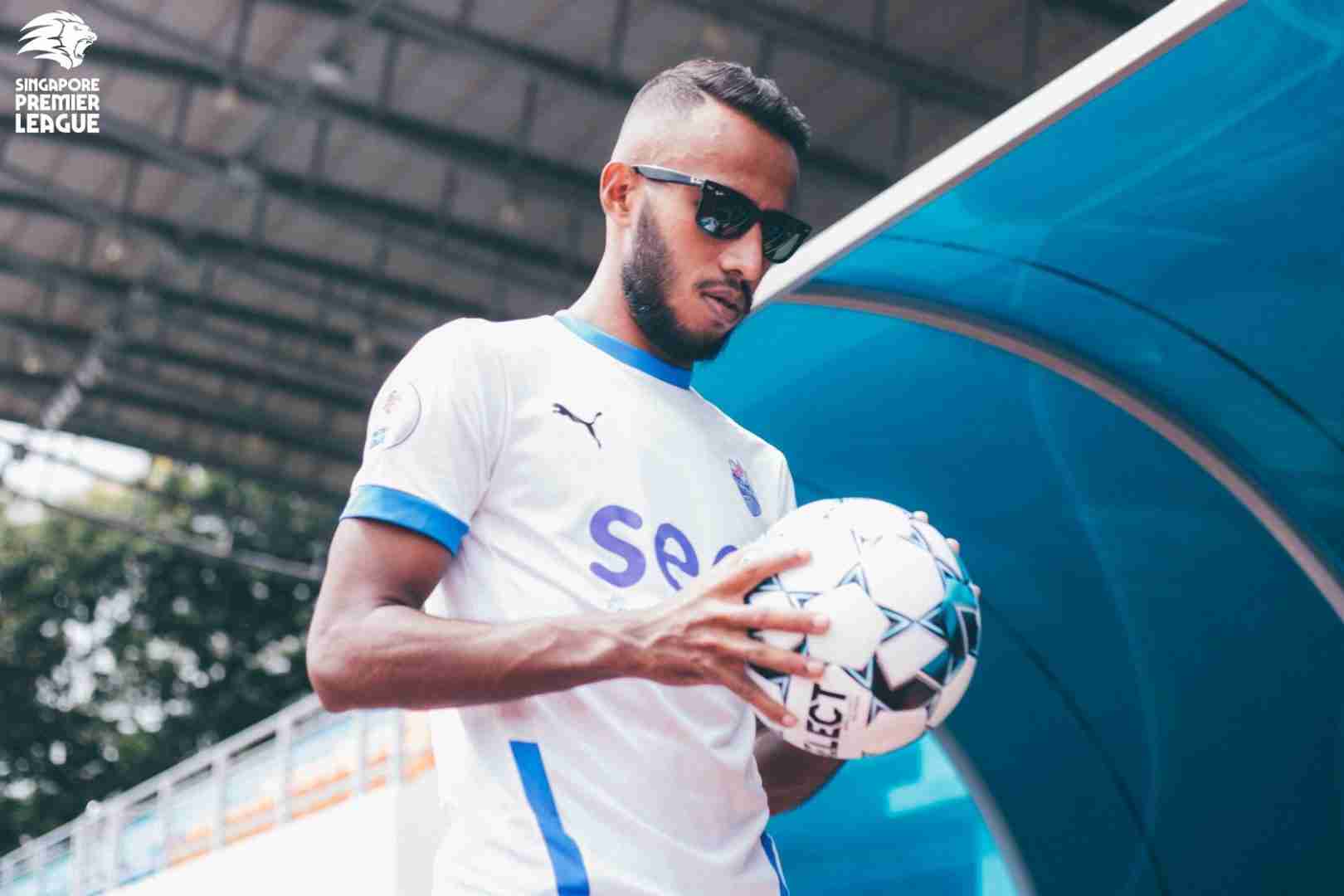 Abdil Qaiyyim of the Lion City Sailors
Lion City Sailors defender Abdil Qaiyyim, who had a runout with the BRILLANT SUPER ball, said: "I think it's going to be quite a good change knowing that leagues like the Bundesliga are using the same (type) of ball. I hope that this will help us have a better season (in 2021) and beautiful plays." Geylang International attacker Christopher van Huizen added: "I think the new ball has a new texture and when I kick it, there's more whip to it." Tampines Rovers playmaker Kyoga Nakamura said: "It's light, comfortable and provides a good touch. I hope to score 'knuckle-balls' with it!"